Champagne and Shopping Tonight at Intermix!
APRIL 15TH, 2015 | 11:54 AM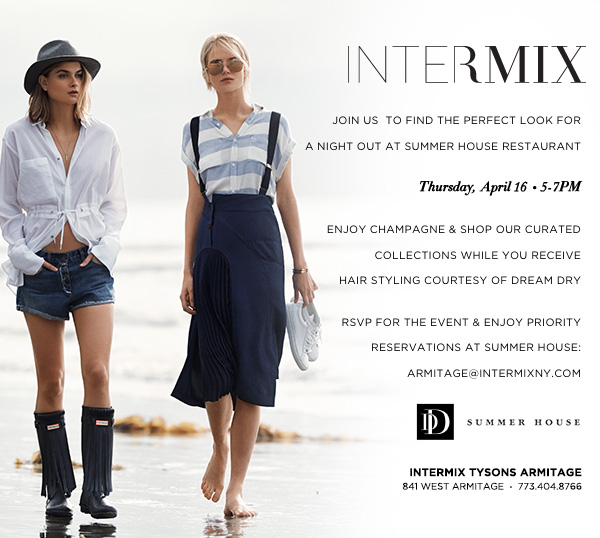 The sun is shining, the stores are filled with tons of wonderful spring product and Thursday, Intermix on Armitage is having an event from 5-7 to showcase it all. They will be serving champagne and offering hair styling courtesy of Dream Dry.